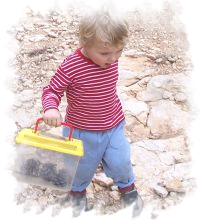 Don't make things for me… Help me to make on my own… I'm shaping my own self…
As a child, a teenager or an adult, boy or girl, man or woman, we ignore that we are guided from inside of our being by the laws of human nature. (cf My approach on education).

As soon as we are conceived, this same nature endows us with a peculiar way we should follow to be able to bloom and through our knowledge and our life experiences, we are able to build ourselves up.

To be able to know oneself and to develop harmonious individuality during one's life, directing influence and power which are the basis of traditional education that still exists with prejudices and reproduction of past habits, should give way to observation that could lead in freedom to plural propositions.

Only then, we could be ourselves and not the product of what we are conditioned to become from outside, a product of the society of having. Only the individual can feel inside himself his deep desire, what gives him live, makes him «vibrate» through his senses, «what is good for himself ».

If, by chance, he succeeds in understanding himself, in knowing who he is, then he can share and collaborate with others fully lucidly, without fear or violence and express in his difference, his ideas while telling the truth, thanks to his inner perception of the world...


The root of this project comes from the desire to share with mankind, ideas and life experiences enlightened by the knowledge of the laws of human nature (psychology) and of universal differences in their complementarity. The purpose of these exchanges is to live happily everyday (to be in the world), to be able to fully consciously develop one's intelligence, one's creativity, peace in oneself (inner peace) and peace with others.

To live happily with oneself ( minimum obstacles to our understanding), also means being able to live in peace with others on an earth without borders and this still means educating people in another way. Then, everyone could build themselves up with their differences in love, in freedom, in sharing and progress towards their destiny for another humanity.

Thoughts and actions are linked to the trends of the philosophy of life, of the New Education, of psychology and psychoanalysis and researches in international human sciences. Their foundations are the concepts of Jean Jacques Rousseau, Jiddu Krishnamurti, Jean Piaget, Maria Montessori, Françoise Dolto, Rudolph Steiner, Célestin Freinet, Ovide Decroly, Alexander Neil, Jacques Dartan, the CREA : Centre de Réflexion pour une Education Authentique (Center of Reflection for a Genuine Education) : www.education-authentique.org.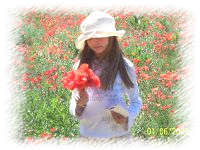 To learn how to look, to watch, to feel